The Greenwood System 120™
Research tested, peer reviewed, and proven to be 85% Effective with a 95% Approval Rating ~ Career Development Quarterly
Find a GS 120™ Trained and Licensed Counselor Near You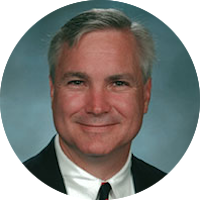 Dr. Daniel R. Greenwood, Ed.D., M.Ed.
Educational Consultant, Greenwood Associates West, Inc.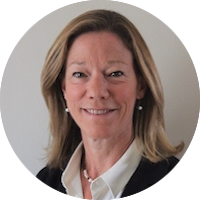 Mrs. Beth Greenwood, B.A.
Educational Consultant, Greenwood Associates West, Inc.
Dr. Janet Greenwood Ph.D., C.E.P.
President, Career and Educational Consultant, Greenwood Associates, Inc.
Dr. Janet Greenwood is president and founder of Greenwood Associates, Inc., established in 1987.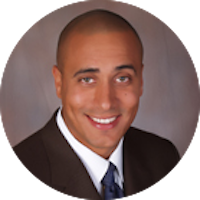 Bernie Zimmeran, M.A., LCPC
Educational Consultant, Career/College Counselor, Executive and Parent Coach
Bernie has collaborated with Greenwood Associates since 2005. He offers executive coaching, parent coaching and college / career assessments at the Cultivation Boise office and via telehealth. He is also supervising Northwest College Support's Boise campus and the Gemba Boise Gap Program. He is the former Chief Operations Officer for Cherry Gulch and Novitas Academy. He is a former Professional Member of IECA (Independent Educational Consultants Association). He is registered with the State of Idaho as a Licensed Clinical Professional Counselor (LCPC) and as a Counselor and Marriage and Family Therapy Supervisor. He is an active member of the National Association of Therapeutic Schools and Program's (NATSAP) Government Relations committee and regularly travels to Washington DC to advocate for children and their families. Bernie has been married to his high school sweetheart, Krista, for 27 years and together they have three young adult sons.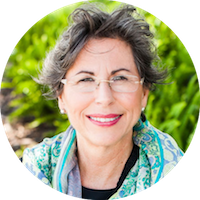 Elaine Morgan, M.Ed.
Educational Consultant, Morgan Guidance Services
Elaine Morgan, M.Ed. is an Independent Educational Consultant specializing in Career Counseling, Educational Planning, Therapeutic Placement Consulting and Parent Coaching. Elaine is the founder and first point of contact at Morgan Guidance Services. Much of her work focuses on strategic planning with families. She is an expert at identifying the best resources so students and young adults stay on track to reach their potential in school and in life. She is known for her collaborative, nonjudgmental approach and for being a strong advocate for her clients.
Location Information:
Orlando & Winter Park, Ponte Vedra, Gainesville Call/Text 407-636-1004
Dana Stahl, M.Ed.
Educational Consultant, Educational Alternatives, LLC
Dana Stahl, M.Ed. is a learning specialist, educational consultant and child/parent advocate. Her practice focuses on educational assessment, advocacy and placement. Dana is an associate member of the Independent Educational Consultants Association (IECA) and the National Association of Therapeutic Schools and Programs (NATSAP).
Annette Reiter, MA, LMFT
Licensed Marriage and Family Therapist (MT#1896)
Annette Reiter, MA, is an individual, family and couples therapist, author, and national speaker.  Her private practice focuses on creating long-term healing and change within oneself.  Her systemic approach to counsel makes her uniquely positioned to  value the interdependence's of oneself, family, career and education.
Annette Reiter: St. Petersburg Thearpy
Mark D. Barrentine, LCSW
Executive Director, Evangelhouse Consultancy
Mark Barrentine has worked with teens for over 20 years as a teen and family therapist. He has extensive training, experience and success inspiring teens to find clarity and purpose within their career path. In addition to working with teens, Mark also has a gift for working with small business owners and executives in career planning.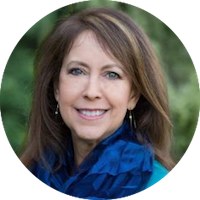 Janet Nicholas, MA, LPC, LCDC
Ethical, Caring Christian Counseling Services
Janet Nicholas LPC LCDC EAP is a counselor, therapeutic placement consultant and provides career assessment and consultation.  She is a member of the National Association of therapeutic Schools and Programs (NATSAP).
Sandra Clifton, M.Ed, BCET, CEP, PCC
Educational Therapist
Sandra Clifton is a Board Certified Educational Therapist, Certified Educational Planner, and ICF-Professional Coach. During her chapter in NYC, Sandra served on the RULER Team for Yale University's Center for Emotional Intelligence. She has been in private practice for twelve years, and advocates for Gifted, Twice-Exceptional, and Highly Sensitive Students.
Sarah Birdsong, MEd, CEC, CHHC
Career/Executive Coach & Assessment Specialist
Sarah specializes in determining how a person fits within an organization and helps her clients match their natural talents and abilities to work they love. She is the founder of Soule, Inc, a coaching, assessment and advisory firm. She received an MEd from The University of Virginia and is a certified executive coach from the ICF accredited Center for Executive Coaching.
Lisa Vella, M.Ed.
Educational & Therapeutic Consultant
Lisa is the founder of Vella Consulting, Inc. Her practice focuses on assisting families with therapeutic placements, boarding school placements, advocacy and career/college counseling.
Dana Grote, Ph.D.
Licensed Clinical Psychologist (CO #2629)
Dr. Dana Grote has 20 years of experience in psychological assessment and psychotherapy with children and adults. In her private practice, she provides college and career planning and specializes in working with clients with learning differences. Dr. Grote helps students and their families navigate the transition to college and academic accommodations process.
Jennie Hall, M.S., ACMHC
School Counselor
Jennie is passionate about education and in her work as a school counselor, therapist, and advocate, she has had the opportunity to help adolescents successfully navigate the world of education and work. She is a School to Career Counselor at Glencoe High School and is a doctoral student in Education at the University of Oregon.
Margot Stern
Career Support for Learning Differences
Margot is the founder of Springboard Opportunities which offers career support services for clients with learning differences.
Andrew Bryan
Educational Consultant
Andrew Bryan's work as an educational consultant has spanned over three decades of experience with adolescents, emerging young adults and their families. His expertise is to provide insight and guidance into educational and career options, to help others move toward realizing their potential and live within their purpose. The career assessment process and focus on practical next steps with both emerging adults and adults is key to his highly relational and mentoring style for those wanting to engage in transforming their life experience and transition to activities and occupations that are more essential to who they are in the world. .
*Note: Not all counselors are represented here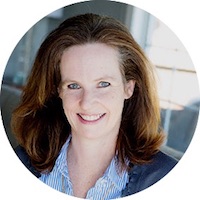 Teressa Nair, M.Ed.
Educational Planner
Teresa is a creative and experienced leader in education and business. Over the past 20 years, Teresa has taught in almost every sector of education and has co-founded a learning studio and homeschool learning group in The Silicon Valley, Bay Area. As a homeschooling mom, special needs professional, and educator, Teresa's goal is to empower and support families and students in their choice of educational paths. With her vast experience and multidisciplinary background, Teresa seeks to design, create and facilitate 21st-century learning environments that support neurodiversity in a strengths-based education approach. Teresa is the President, and on the Board of Directors, of SNP (Special Needs Professionals of Silicon Valley). SNP, is a non-profit, professional networking organization that strives to better support professionals who help families and children with unique needs by providing a high-quality, trusted network of support and resources. Teresa is currently pursuing her doctoral degree through The Bridges Graduate School of Cognitive Diversity in Education and consults on educational planning for twice-exceptional students and their families.
Jamie Goodman, LPC, NBCC
Educational Consultant
Jamie Goodman is the founder of Pilcrow Advisors and is a Licensed Professional Counselor (LPC), Certified School Counselor (Type 73), National Board Certified Counselor (NBCC) and experienced Therapeutic & Educational Consultant.
Jamie travels regularly throughout the United States to evaluate schools and programs for both typically developing and special needs clients. She has visited hundreds of schools and programs to date and works diligently to keep her knowledge base current. Jamie partners with families to develop short and long-term goals, exploring possibilities both local and distant. She has worked with clients and their families on school and program placement for over a decade and has placed hundreds of clients in appropriate schools & programs. Prior to Therapeutic & Educational Consulting, Jamie worked in the public school system as the Director of Special Education, overseeing the IEP/504 process within her school and assisting students with school applications.
Devon MacEachron, Ph.D.
Educational/Neuropsych Assessments
Devon MacEachron, PhD provides consultation services and comprehensive neuropsych and psychoeducational assessments.
As a specialist in twice-exceptional and gifted learners, with a positive psychology focus on strengths and interests, Dr. Devon is an expert diagnostician who provides an actionable game-plan to families enabling students to achieve their potential.
*Note: Not all counselors are represented here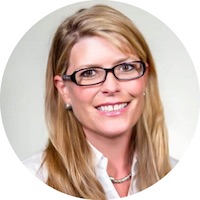 Brandi Elliot
Educational Consultant
Brandi has 25 years' experience working with at-risk adolescents and young adults, their families and the programs who serve them. Working within the therapeutic program arena, Brandi has succeeded in various positions, including Executive Director, Case Manager, Risk Manager, and Director of Admissions and Business Development. As a consultant and coach, Brandi has supported wilderness, young adult, therapeutic boarding and chemical dependency programs, educational consultants and insurance underwriters with risk management, admissions and marketing, training, parent education, program development, regulatory compliance and leadership coaching. Brandi's wide experience and powerful insight allow her to address issues from an objective yet understanding perspective.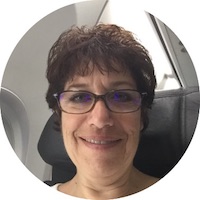 Phyllis Perlroth, M.Ed.
Special Education/Educational Consultant
I feel passionate about education, especially educating people with unique learning profiles. I have spent the past 30+ years learning about people who learn and think differently. As an experienced Education Specialist with a demonstrated history of working in schools that are innovative, personalized and project-based. Understanding students with learning challenges and then taking action steps to "level the playing field" so they have the opportunities to grow into a career or a profession. Under construction……..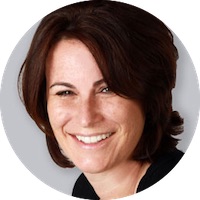 Dr. Jessica Romeyn
Educational Consultant
Dr. Jessica Romeyn has more than a decade of expertise in educating and treating individuals with and without special needs across their lifespan. She is passionate about working with and supporting emerging adults during challenging transitions. Her breadth and depth of experience has helped her to develop the core belief that all individuals require individual and unique consideration, and there is no "one size fits all" approach to therapeutic intervention.
*Note: Not all counselors are represented here
Kathy Griswold-Fine, Ph.D., M.Ed.
Educational Consultant
Experienced College Admissions Consultant and Academic Coach specializing in the college application process and academic coaching (high school & college). Using her theoretical expertise in education and educational psychology, Kathy uses a process-based approach to help college bound students identify places they can thrive—educationally, socially, and emotionally.  As an academic coach, Kathy utilizes her knowledge of learning, teaching, and motivation to help high school and college students succeed while learning to become the managers of their own learning.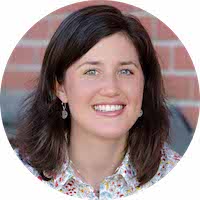 Donna Maglio Brooks, LCSW, CEIP-MH
Career Consultant
Donna Maglio Brooks is a licensed clinical social worker (LCSW) and is also certified by the Certification Board for Equine Interaction Professionals (CBEIP) to provide equine-facilitated counseling services.  Since 2003, she has worked as a school social worker and counselor in the K-12 NJ public school system, as a clinician for the Virginia Wounded Warrior Program, as an embedded military counselor at Marine Corps Base Camp Lejeune, as a faculty member for the University of North Carolina Wilmington School of Social Work, as a military counselor for the Virginia Beach public schools, and in her own solo private practice. 
Meg Stiphany
Career and Educational Consultant
With over a decade of experience, Meg has a deep passion for helping adolescents & young adults find the confidence and strength they have within themselves to reshape their future. 
Meg served The University of Chicago, The University of Notre Dame & La Lumiere School in the areas of academic advising, career coaching & admissions. 
*Note: Not all counselors are represented here
College Living Experience
Young Adult Program
College Living Experience (CLE) is the industry's leading provider of post-secondary supports for young adults with learning differences. Dedicated to providing the highest quality of services, we strive to propel young adults toward success as they journey through their transition to independence.
CLE students pursue their academic program or career of interest while also receiving services across the domains of independent living and social skill development.
Discovery Academy
Adolescent/Young Adult Program
Discovery Academy is a therapeutic boarding school located in Provo, Utah. Situated in between the spectacular Wasatch Mountains to the east and Utah Lake to the west, a variety of outdoor educational and recreational opportunities are literally at our doorstep. Discovery Academy boarding school serves students ages 13-17. We offer the best of both worlds – separate programs for boys and girls with opportunities for appropriate co-ed interaction. Our student body is limited to just 32 girls and 50 boys. Our small boarding school environment lets us create an atmosphere where every student is known and every need is addressed. At Discovery Academy, academics, residential living, and therapeutics are all built on an experiential foundation. In each area, our students learn by doing. We focus on building relationships, respect, and responsibility. Using this boarding school model, we help students discover their true potential, rekindle their love for learning and prepare for post-high school educational opportunities.
The Grounds
Young Adult Program
The Grounds Recovery is a transitional living program for young men (18-30) who have struggled with substance use and addiction, and who have completed a primary treatment, wilderness, therapeutic boarding school or other intervention. Our typical member is looking for a supportive environment to strengthen their recovery, prevent relapse and integrate newly acquired skills into a more normalized environment. We focus on helping members develop the independent living skills necessary for a successful transition into a healthier lifestyle.  We know that the needs of young adult men are unique so we have developed a program specifically to meet those needs.
Based on the model used by Founder, Alex Zemeckis, MA, during his personal journey from addiction to recovery as a young adult, the foundation of the program is based on intensive mentorship relationships and peer to peer accountability.  Combined with abundant recreation and work experience, we follow the simple edict of "work hard, play hard" as both a guiding principle and metaphor for a life in balance.
Novitas Academy
Therapeutic Boarding School
Specialty school for boys age 14-18 with learning disabilities or learning difficulties, Novitas provides a safe, therapeutic, and nurturing learning environment designed to facilitate a successful transition into early adulthood. Boys are inspired to be innovative, entrepreneurial, and outside-the-box thinkers. Enrollment is year-round from all over North America.
The Arise Society
Therapeutic Support Program
The Arise Society is a young-adult, fully integrated, academic and therapeutic support program. The program blends a therapeutic culture into a college environment for students who need support and motivation – academically and socially. The college experience is utilized as a real-life setting that brings relevance to, and helps our students move on from, social and emotional issues that they have struggled with in the past.

Northbound Treatment Center
Treatment Center
At Northbound Treatment Services, our mission is "To assist our clients in celebrating one year of continuous sobriety." We believe wholeheartedly in the power of recovery, and in every individual's capacity to make beneficial, lasting changes in their lives. Through innovative treatment modalities, individualized treatment plans, a full continuum of care, exceptional staff, and a strong alumni support program, we work with clients and families to make the exquisite transformation of recovery possible. Our clients build trusting, honest, and respectful relationships with staff and experience what it means to shift their life in a positive direction.
The Romeyn Collective
Therapeutic Learning Consultants
Under the guidance of Dr. Jessica Romeyn, the Collective offers a holistic approach to addressing clinical and educational needs in a continuum of care for adolescents, young adults, and families.
Options for College Success
Young Adult Program
Our program was started by two mothers and career educators who specialize in serving the special needs population. And our family continues to grow! Feel free to contact us with any questions you may have or if you would like to schedule a tour, we look forward to hearing from you. 
Red Mountain Sedona
Young Adult Program
We help our students transition from adolescent behaviors to responsible adulthood, providing the "bridge" from primary treatment to full independence. We help young adults transitioning out of wilderness therapy and other primary treatments to get back on track with school and jobs while resolving their core issues through ongoing intensive therapy.
Waterfall Canyon Academy
Residential Treatment Center
Waterfall Canyon Academy is a community Based therapeutic program that offers a continuum of care and services. Our continuum starts with a highly structured residential placement and progresses toward Transitional Living, Advanced Transitional Living, Support Services.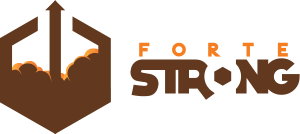 Forte Strong
Young Adult Program
Forte Strong is the nation's premier life coaching, therapy, and independent living program for young men, dedicated to treating failure to launch syndrome and the variety of individual challenges that contribute to it. Among the challenges coaches and therapists have successfully treated are social anxiety, avoidant personality disorder, depression, impulsivity, defiance, ADHD, low self-esteem, technology and video game addiction and other dependencies that keep young men from launching successfully.

Red Mountain Colorado
Young Adult Program
We help our students transition from adolescent behaviors to responsible adulthood, providing the "bridge" from primary treatment to full independence. We help young adults transitioning out of wilderness therapy and other primary treatments to get back on track with school and jobs while resolving their core issues through ongoing intensive therapy.
The Brooke Whitted Center
Young Adult Program
The Brooke Whitted Center (BWC) is a specialized transitional living program in Chicago that helps college-bound young adults like you achieve self-directed living. Here, you'll discover new ways to gain coping skills, learn to become self-reliant, and set a course to a productive life.
Framework Recovery
Young Adult Addiction Recovery Program
Framework Recovery not only provides men suffering from Substance Use Disorder (SUD) an individualized framework needed to become sober, but empowers them to stop living a life controlled by fear.

Makana Outreach
Young Adult Program
The Makana Leadership Academy is for youth ages 14 – 17 coming out of wilderness therapy or an equivalent experience. Our course is unlike any other treatment program because along with a sound academic platform, we offer the equivalent to "Ninja" training for life. Our revolutionary curriculum considers all the dynamics at the root of addiction, depression, trauma, and other mental health issues so many of our youth face. We go beyond leaving troubles and struggles behind and facilitate a deep and long-lasting transformation. Our goal is not to "modify behaviors'', but to create world-class leaders who are masters in creating their own success and changing the world.

Fusion Academy Warner Center
One-on-one Educational Program
One student and one teacher per classroom for the entire period, virtually or on campus, allows for personalization, mentorship, and a life-changing education experience.
*Note: Not all programs are represented here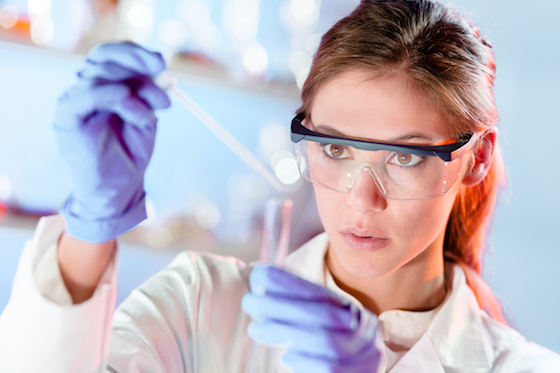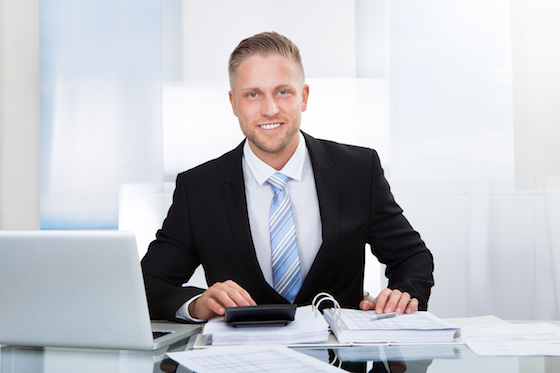 Find Your Passions and a
Career that is Right for YOU!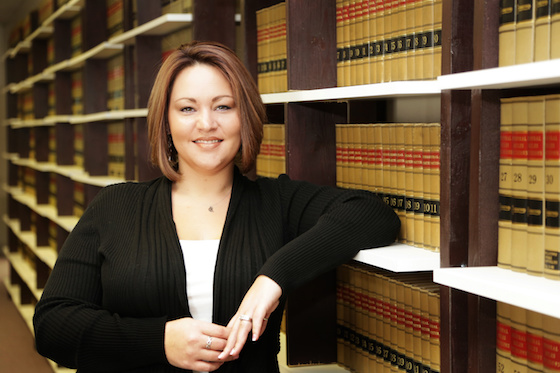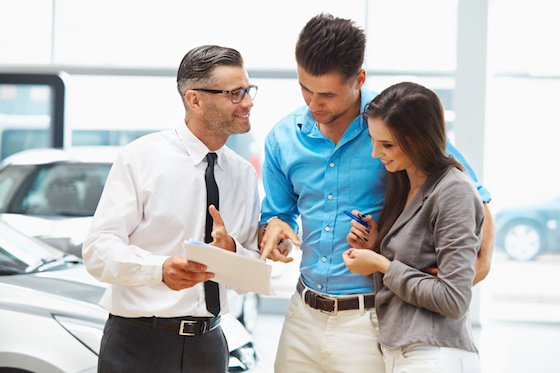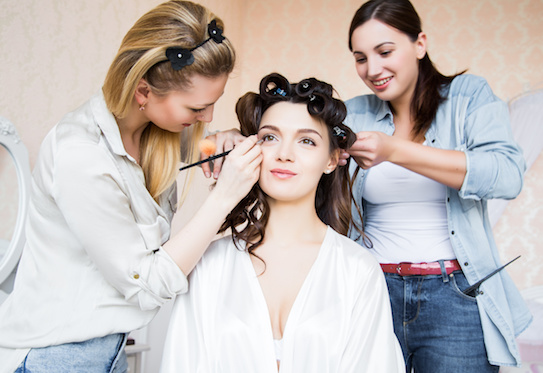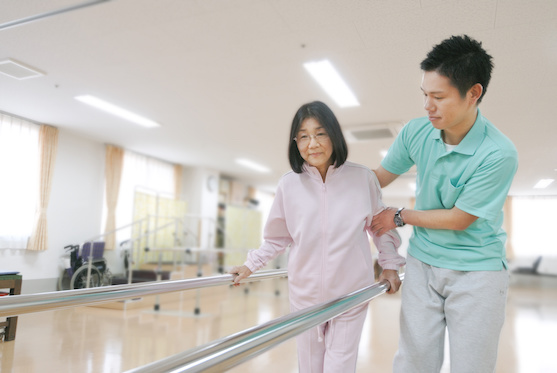 Schools, Colleges, and Institutions
For more information about educational and institutional pricing
Career & College Counselors
For more information about professional career and college counselor pricing
Individuals
For more information about taking the GS 120™ as an individual