The Greenwood Associates Classification System (GACS)™
The trusted source for finding the right special needs program. 
Helping Counselors Find the Best Fit Programs for their Clients
GACS™ Database
 (Client Forms available to Pro Users)
Research based classifications
DSM 4 Global Assessment of Functioning (GAF).
Find the right level of care based on your client's GAF score.
Each program in the GACS Database is classified using the GACS™ Level of Care Matrix.
The GACS™ Online Database
GACS™ Program's Record Tab
GACS™ Program's Level of Care Tab
GACS™ Program's Academic Offerings Tab
GACS™ Program's Academic Offerings Tab
GACS™ Program's Services Tab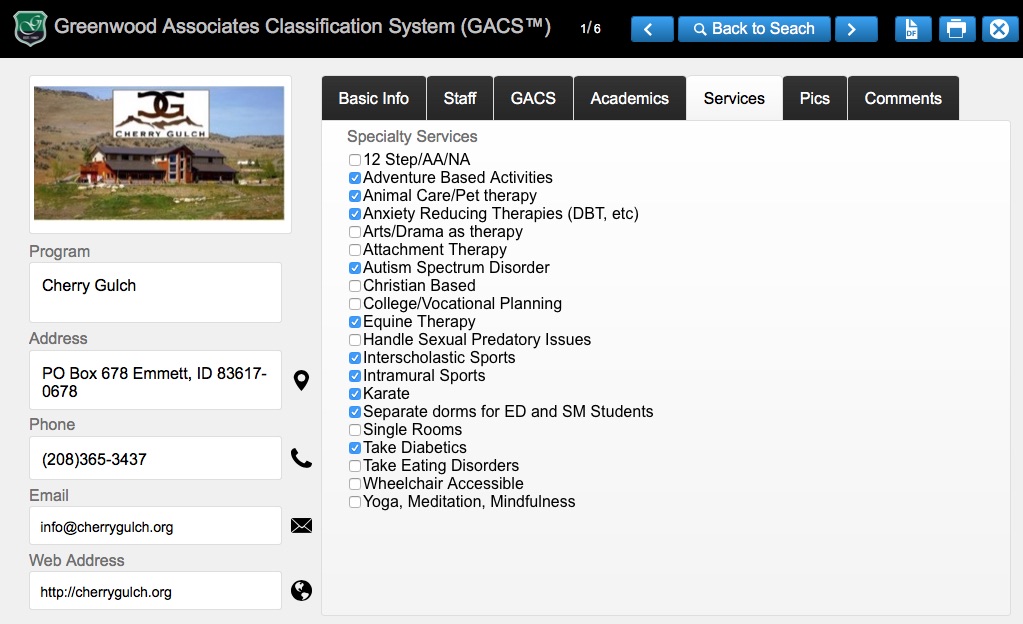 Purchase Access to the GACS™ Database Today
GACS™ Database Access
Professionals
$
12
/

mo. (billed annually)